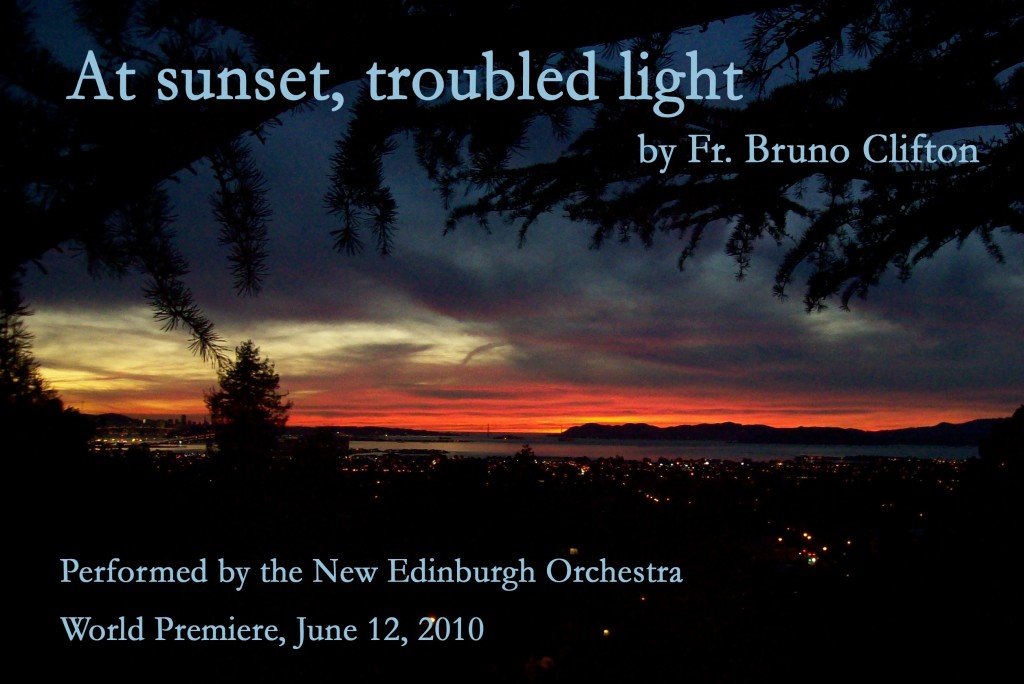 Fr. Bruno Clifton, who I interviewed back in March 2009 for Fresh Air about the world premiere of his composition "In the jars, dark liquid," has a new composition entitled "At sunset, troubled light." The second of three orchestra pieces inspired by Cormac McCarthy's Border Trilogy, "At sunset, troubled light" received its world premiere by the New Edinburgh Orchestra in Edinburgh, Scotland on June 12, 2010.
Fr. Bruno's piece can be listened to at: http://mattswriting.com/At-sunset,-troubled-light.m4a
You can download the audio file by right clicking and selecting "Save link as."
The orchestra piece is 9:30 minutes and is a 18.3 MB m4a audio file, which will play in iTunes.
Alternatively, a 22MB mp3 file can be downloaded by right clicking and selecting "Save link as" here: http://mattswriting.com/At-sunset,-troubled-light.mp3