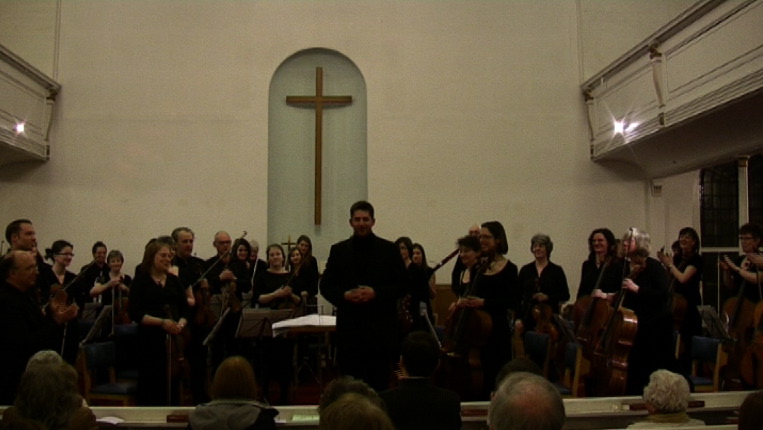 DJ Matt Werner's exclusive interview with modern classical music composer Fr. Bruno Clifton, OP. Originally broadcast on Fresh Air: The Alternative on March 24, 2009.
In the interview and hour-long feature, Matt and Fr. Bruno Clifton discuss Fr. Bruno's latest compositions for the New Edinburgh Orchestra, including "In the jars, dark liquid," which is one of the three pieces he's composing, inspired by Cormac McCarthy's Border Trilogy. Also discussed and played are Fr. Bruno's other compositions, including "Letters for string quartet," "Four Last Things IV," and his "Stations of the Cross" piece, for which he plays the organ. Fr. Bruno talks about his musical training, having his work performed on BBC4, and how he integrates his passion for music with his vocation of being a Dominican friar.
Click here for a BBC article on Fr. Bruno Clifton.
(Right click and select "Save Link As" to download the large, 143 MB mp3 audio file)
Click on the player to listen to the hour-long interview with Fr. Bruno Clifton.
Audio clip: Adobe Flash Player (version 9 or above) is required to play this audio clip. Download the latest version here. You also need to have JavaScript enabled in your browser.