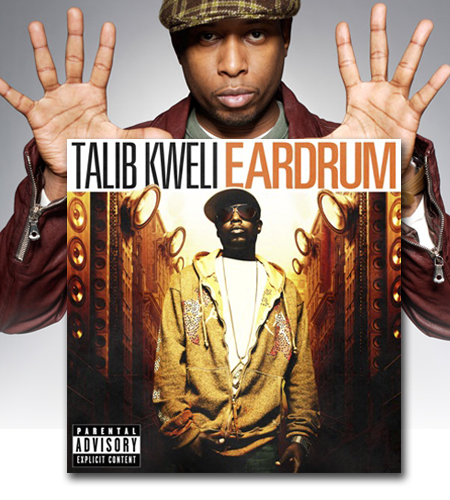 DJ Matt Werner's interview with the hip hop artist and CEO of the Blacksmith Label Talib Kweli was recorded on March 3, 2009, and originally aired on Fresh Air: The Alternative on March 10, 2009.
In the interview, Talib Kweli answers rumors about a future Black Star reunion with Mos Def, and he talks about balancing his role as both an MC and the CEO of the Blacksmith Label, his upcoming second Reflection Eternal album with DJ Hi-Tek, Jean Grae, Strong Arm Steady, his Party Robot album, how he defines himself as an artist, Nina Simone's Four Women, President Barack Obama, the evolution of hip hop, Auto-Tune, and many other exciting topics. The show also features an introduction by Joe Sciarrillo.
A PDF of the transcript of this interview can be downloaded here.

For more on Talib Kweli, please visit http://www.talibkweli.com/and http://www.yearoftheblacksmith.com/
You can download this podcast from iTunes by clicking here, or:
(Right click and select "Save Link As" to download the large, 142 MB mp3 audio file)
To listen to the interview only, you can download the smaller mp3s in 2 parts: Part 1 (24 MB)  and Part 2 (29 MB).
Click on the player to listen to the hour-long phone interview and feature on Talib Kweli.
Audio clip: Adobe Flash Player (version 9 or above) is required to play this audio clip. Download the latest version here. You also need to have JavaScript enabled in your browser.