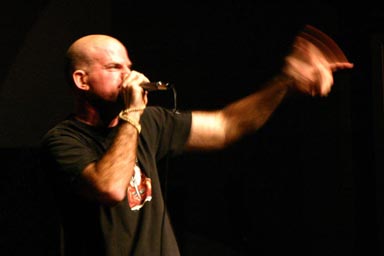 DJ Matt Werner's exclusive interview with beatboxer, singer, live-looper, and voice actor extraordinaire Kid Beyond originally aired on Fresh Air: The Alternative on November 25, 2008.
In addition to playing his live cover of Wandering Star by Portishead and I Shall Be Free off of his album Amplivate, the interview also features his voice-overs for video games like Call of Duty, Sims (and how he improvised speaking Simlish), Guitar Hero and American Idol video games, and Nokia commercials. Kid Beyond also showcases his impersonations of Barack Obama, Don LaFontaine, Thurl Ravenscroft, and many more.
This in-depth interview covers many topics, ranging from Kid Beyond's beginnings as a performer in an a cappella group at Brown University, to joining The House Jacks, being signed to Warner Brothers and almost being made into a boy band, to his solo touring, live looping gigs, to his exploration of Buddhism and the inspiration for his song I Shall Be Free, as well as his work fundraising for Barack Obama in 2008.
For more on Kid Beyond and his EP Amplivate, please visit http://www.kidbeyond.com
Note: All of the male voices and music performed in this 50-minute interview (besides DJ Matt Werner's voice) including the commercials, are done by Kid Beyond using only his voice and live looping. This interview was also featured on Human Beatbox.com
(Right click and select "Save Link As" to download the large, 109 MB mp3 audio file)
Click on the player to listen to the 50-minute interview and feature on vocal artist Kid Beyond.
Audio clip: Adobe Flash Player (version 9 or above) is required to play this audio clip. Download the latest version here. You also need to have JavaScript enabled in your browser.