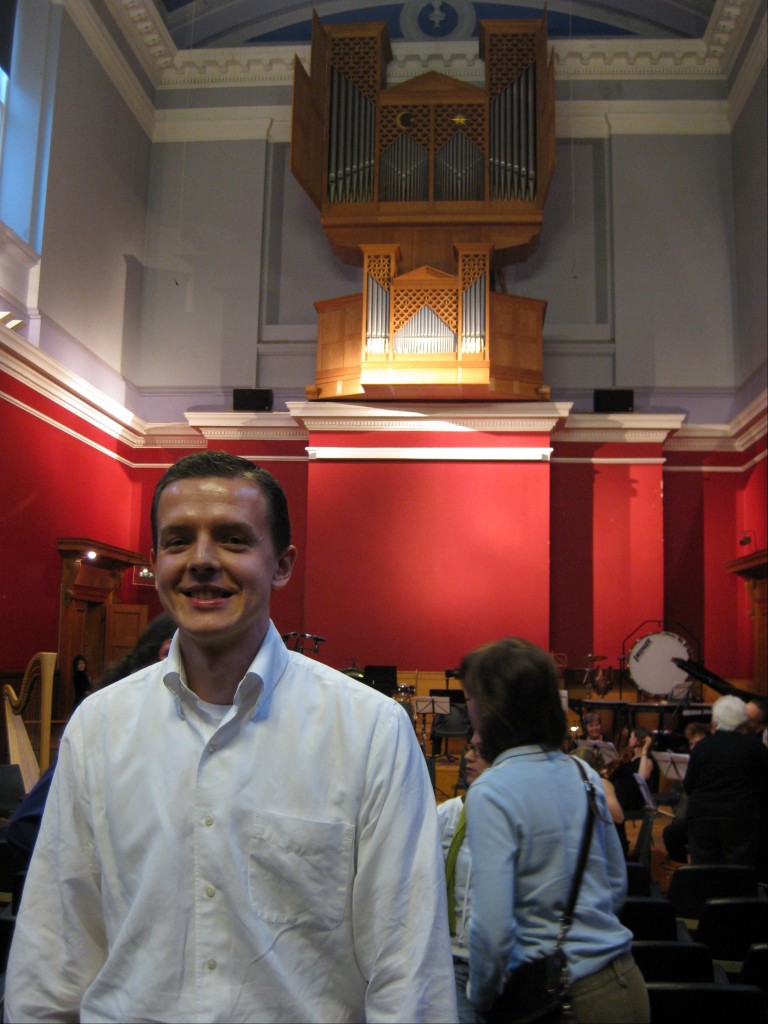 DJ Matt Werner interviewed University of Edinburgh composer Maciej Zurawski about the world premiere of his orchestra piece Love and War on May 25, 2009.
In this interview, Werner and Dr. Zurawski discuss music theory, Zurawski's battle with ME/Chronic Fatigue Syndrome, the role of illness in art, hill walking in the Scottish Highlands, film music, and his compositions, including Love and War, My Home is in the Mountains, What Life Could Be, and The Journey Towards the Open Sea.
Maciej Zurawski's newest work will be premiering at the Music of Climate Change concert taking place in the city centre of London on Saturday November 28th at 7.30 p.m. Please visit this site for more details: http://earlymusicexperiment.weebly.com/ideas.html
And please visit Maciej Zurawski's website for more of his music: http://www.theseaofmusic.com/
(Right click and select "Save Link As" to download the large, 88 MB mp3 audio file)
Click on the player to listen to the 40-minute interview and feature on Maciej Zurawski.
Audio clip: Adobe Flash Player (version 9 or above) is required to play this audio clip. Download the latest version here. You also need to have JavaScript enabled in your browser.