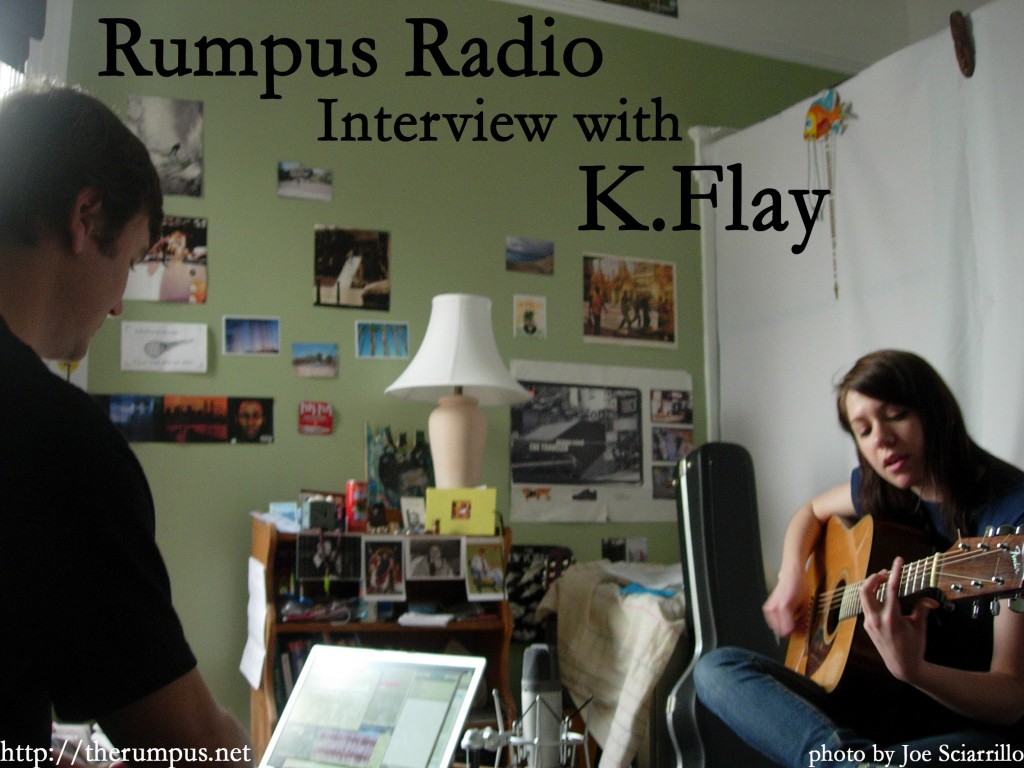 First Rumpus Radio podcast: Interview with K.Flay
What is your pun threshold?
Are you ready for a pun battle between K.Flay and the International Pun Champion, Joe Sabia? Tune in at the 20-minute mark in the interview.
Topics also discussed by San Francisco hip hop artist K.Flay and Rumpus Radio host Matt Werner include MC Lars, K.Flay's Mashed Potatoes Mix Tape, K.Flay's songs, Guinevere, No Ignorance (remix of Paramore's Ignorance), K.Flay staying straight-edge after her father's passing, and her Do-It-Yourself ethic in music production. The podcast also features an exclusive acoustic version of Bye, Bye Illinois recorded by Rumpus Radio.
Pun battle excerpt:
What do you call it when Sara Palin gets high?
Baked Alaska.
For more on: K.Flay, visit http://kflay.com. And for more on Matt Werner's podcasts, visit http://mattswriting.com.
This is a podcast for Rumpus Radio at http://therumpus.net. Voice overs are by Ben Felsing. Interview photo is by Joe Sciarrillo.
Podcast is 26 mins. MP3 file is approx. 60MB. Direct download link: http://mattswriting.com/K.Flay-Interview.mp3
Podcast is also available for free download on iTunes in my Mattswriting podcast channel. Search iTunes for K.Flay to find interview.
Audio clip: Adobe Flash Player (version 9 or above) is required to play this audio clip. Download the latest version here. You also need to have JavaScript enabled in your browser.