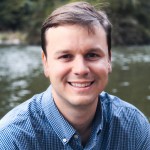 Matt Werner is a writer and editor from the San Francisco Bay Area. His writing has been published by Oakland Local, Berkeleyside, The Huffington Post, McSweeney's, and The Rumpus.
Since 2010, Matt has worked as a technical writer at Google, where his writing has been translated into 40 languages and quoted in dozens of publications, including The Wall Street Journal.
Books:
Papers for the Suppression of Reality (2011)
Oakland in Popular Memory (2012)
Bay Area Underground (2013), co-author with Joe Sciarrillo
Plays/Musicals:
Burning Man: The Musical (in development)
Children of the Night (in development)
Technical Writing:
As a technical writer at Google, Matt has documented many products, including Android for Work, Google Apps, Google Glass, and Chromebooks. He has designed websites for Google including the sites for Google Apps Certification, Talks at Google, and Android developers.
Grant Writing:
He also volunteers for Microclinic International and helps nonprofits with grant writing.
Journalism and Editing:
Outside of work, he is an editor for Thought Publishing and publishes freelance articles about life in the Bay Area, including activism, homeless issues, and the art and music scenes.
About:
Matt received his B.A. in English in 2007 (Phi Beta Kappa and Highest Honors) from the University of California, Berkeley. He was awarded the Winston Churchill Scholarship by the English-Speaking Union of San Francisco for his Master's in English Literature at the University of Edinburgh, Scotland.
Prior to Google, Matt worked for UC Berkeley's Bancroft Library, The Daily Californian, and the American Conservatory Theater. He also interned at McSweeney's Publishing and Pearson, and has been an editor at Thought Publishing since 2009.
To contact Matt Werner, e-mail mattswriting at Gmail. Follow him on Twitter, Facebook, and Google+.